SCREEN-SHOT
HOW TO I SEE LIVE PREVIEW TEMPLATE?
(for mobile) scan da barcode for view template
(for PC) click these
LINK
for live template preview
SO WHERE I PUT THE CODES?
Copy all code>>Paste To: TEMPLATE>>EDIT HTML
If have the "

WARNING

" pertahankan widget?// "

WARNING

" Keep widget?

CLICK IYA,PERTAHANKAN WIDGET!

//

YES, KEEP WIDGET
YEA,TO INPUT THE CODING IS VERY SLOW.. BUT IT CAN!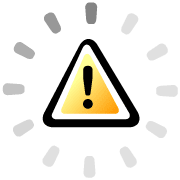 YOU ALL KNOW? I HOPE NOTHING MY VISITORS "BRAIN SLOW LOAD" /m\
WERE CODES I MUST REMOVE AND ADD!?
YEAH! YOU MUST ADD CREDIT TEMPLATE:

FARADINA-FAZIRA.BLOGSPOT.COM

CHU:-*
COUTION: DO NOT REMOVE MY LINK! *HELL YEAH
So LOL? o.0